THE LITTLE STORY BEHIND OUR BRAND…
All started from a simple observation…
You know, that inconvenient moment after a day at the beach when you have to change out of a wet bikini and you struggle to store your salty damp swimwear… Well, we know it, we've all been guilty of committing that environmentally unfriendly fashion « faux pas » : dumping it in… a plastic bag!
This gave us an idea…
We wanted to create a multifunctional beach proof bag that would look super cute to keep all our precious belongings.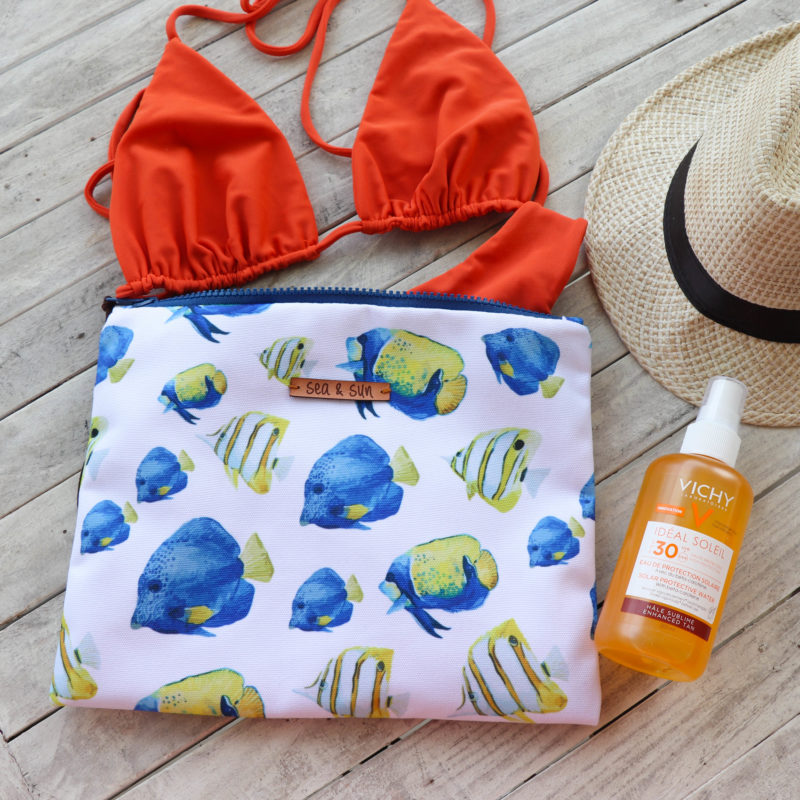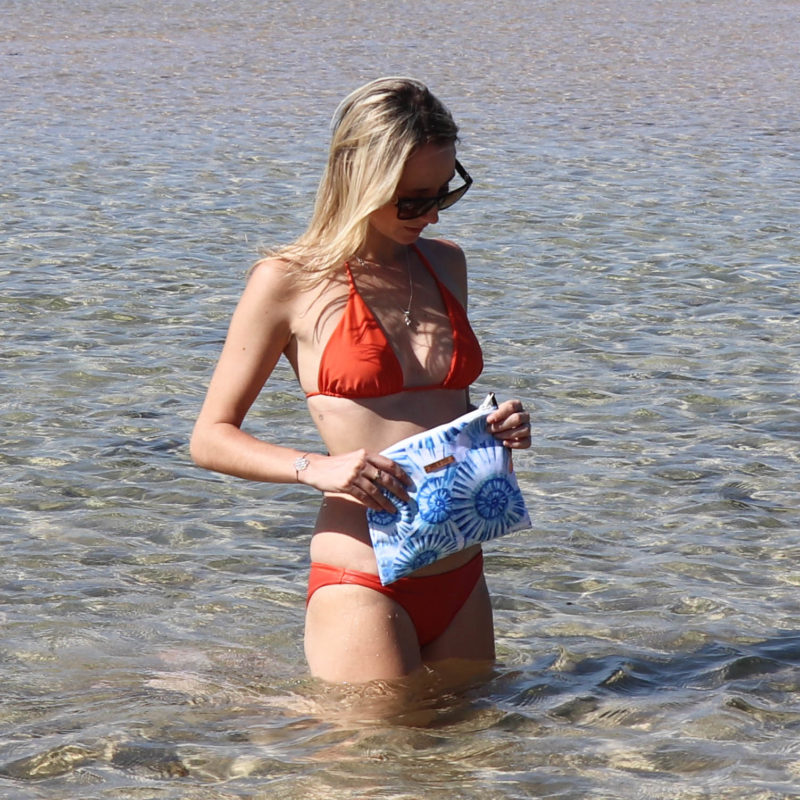 BEACH – POOL – TRAVEL – SPA -MAKE UP – GYM 
Our SEA & SUN bags have been designed with a special water-repellent fabric outside and a waterproof lining inside to be the ultimate summer & all weathers companion. Easy to carry, stylish and versatile, you can bring it everywhere from sunrise to sunset!
Use it as a travel bag, beach bag, make up pouch or even as an evening clutch… You can hide in it your wet swimwear, soiled clothes and every little thing a girl needs to bring everywhere with her.
PUT EVERYTHING INSIDE, BRING IT EVERYWHERE!
WHAT ARE THE PARTICULARITIES OF OUR WET BAGS? 
Actually our wet bags are useful in two different ways…
With a high quality waterproof lining , you can put anything wet inside it while keeping your bag, beach bag or suitcase dry.
Our wet bags are SPLASH-PROOF, it means that we use a special water repellent fabric outside which is protecting your belongings from a light splash (rain, drink, sea water etc…) and keeping them clean, dry and sand-free.
ARE OUR WET BAGS 100% WATERPROOF ?
Because the zipper and seams of our wet bags are not watertight, please do not submerge them.